Blockchain will have a similar impact to our daily life as the Internet – but much faster. Internet revolutionized use of data and digitalized services. Blockchain revolutionized processes and how we interact with each other.
With this weekly news update we inform about milestones developments in the Blockchain space and how the will influence our daily life.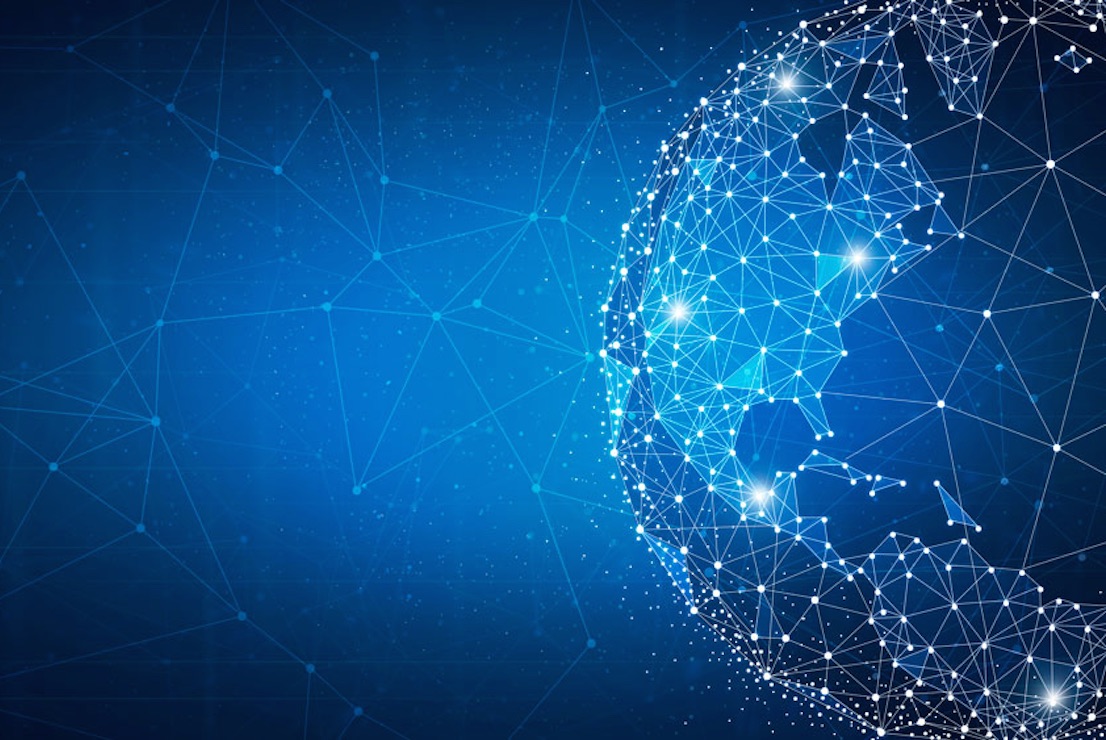 Weekly Blockchain News Update 11.9.2019
Analysts have long predicted that the increased participation of governments and institutional players in the blockchain and cryptocurrency space shows how the respective industries are maturing. The founder of crypto merchant bank Galaxy Digital, Michael Novogratz, recently said that the next up-move of the cryptocurrency bull market will be driven by institutional investors.
Last week we saw several stories of major firms getting more involved in blockchain technology and cryptocurrencies, pointing to further acceptance and adoption of digital assets and their underlying blockchain technology.
Japanese regulator grants cryptocurrency exchange license to LINE subsidiary
Japan's financial watchdog agency, the Financial Services Agency, awarded a cryptocurrency exchange license to LVC Corporation, the digital asset- and blockchain-focused arm of Japanese messaging giant LINE. Japan has shown a progressive attitude toward cryptocurrencies, with top executives and government officials getting involved in shaping the space.
National cryptocurrency in the Marshall Islands
Minister In-Assistance to the President and Environment of the Marshall Islands David Paul recently released an essay in which he described the nature of the nation's forthcoming national digital currency, the Marshallese sovereign (SOV). By issuing the SOV, the government aims to make Marshallese monetary policy more independent, as it currently uses the U.S. dollar.
The government has decided to base the digital currency on a blockchain protocol because it does not think a centralized structure is suitable for a small country of 50,000 people spread across over 1,000 Pacific islands.
This example of blockchain adoption shows how the technology can solve real economic issues, even at the national level.
Reports of a cryptocurrency-enabled Samsung phone
A report from the Wall Street Journal (WSJ) on Sept. 5 states that the newest version of Samsung's Galaxy Note 10 will feature a feature a cryptocurrency wallet and accompanying free coins. Sources familiar with the matter told WSJ that South Korean tech giant Kakao Corp. will issue its affiliate cryptocurrency KLAY directly to Samsung smartphone users.
The expansion of cryptocurrency capabilities on a widely circulated telephone has the potential to bring more people into the cryptocurrency space and simplify the use of digital assets by the uninitiated.
Brazil has seen a tumultuous week in the cryptocurrency industry. The tax agency announced that they are running out of funds, the Securities and Exchange Commision (CVM) claimed that Brazil is "broke," the Central Bank of Brazil introduced a new instant payment system, and Cielo, Brazil's largest credit card operator, is now accepting Bitcoin and crypto.
Central Bank of Brazil announces instant payments system
The Central Bank of Brazil recently announced the development of a new instant payment system that will change how funds are sent within the country. Brazilian citizens will purportedly be able to send and receive money in seconds, instead of several hours and even days.
It is expected that the new payment system will prove a boon for cryptocurrencies such as Bitcoin (BTC), as it will allow deposits and withdrawals from exchanges on weekends and outside business hours.
Major credit card operator now accepts Bitcoin and cryptocurrency payments
Cielo, one of Brazil's largest credit card companies and point-of-sale (POS) system providers, is now accepting Bitcoin and cryptocurrency payments on its POS terminals. A POS user must first create an account with partner networks Uzzo or Criptohub in order to accept crypto payments.
To accept a crypto payment, the POS generates a QR code to which the payer can send Bitcoin and other cryptocurrencies. The firm notes that the payee does not receive the actual digital asset, but rather a cash conversion in their Cielo account.
Cielo may reportedly expand crypto payment capabilities to its mobile app CieloPay in October. Cielo is the biggest payment system company in Latin America and has more than 1.4 million points-of-sale across 5,500 municipalities in Brazil.
FSA blockchain report notes fast pace of Lightning Network development
A special division of the FSA, the Fintech Innovation Hub, released an activity report on the development of blockchain and artificial intelligence technologies. In the report, the regulator stated that Bitcoin's Lightning Network is developing at a fast pace. The network is a layer-two protocol that aims to speed up transactions and is seen as a solution for the Bitcoin network's scalability problem.
Among its many findings, the report also noted that regulators and blockchain engineers view privacy on blockchain networks in vastly different ways. The FSA stated that a mechanism should be put in place to promote mutual understanding on this subject.
Governor of Tokyo announces possibility of city digital currency
Yuriko Koike, the Governor of Tokyo prefecture, announced that the city will start a proof-of-concept (PoC) for a municipal digital currency to be issued by March of next year. The PoC will purportedly take place in two locations in the city and will involve awarding digital currency to residents who have made social contributions in environmental conservation and eradicating poverty. A name for the currency is forthcoming.
German regulator bans trading platform from offering contracts for difference
The German Federal Financial Supervisory Authority (BaFin) has asked Ivory Group Limited, which is the operator of trading platform TradeToro.com, to stop cross-border trading in contracts for differences (CFDs) on currency pairs and cryptocurrencies. Per the regulator, the firm did not have the necessary licenses to conduct business in CFDs.